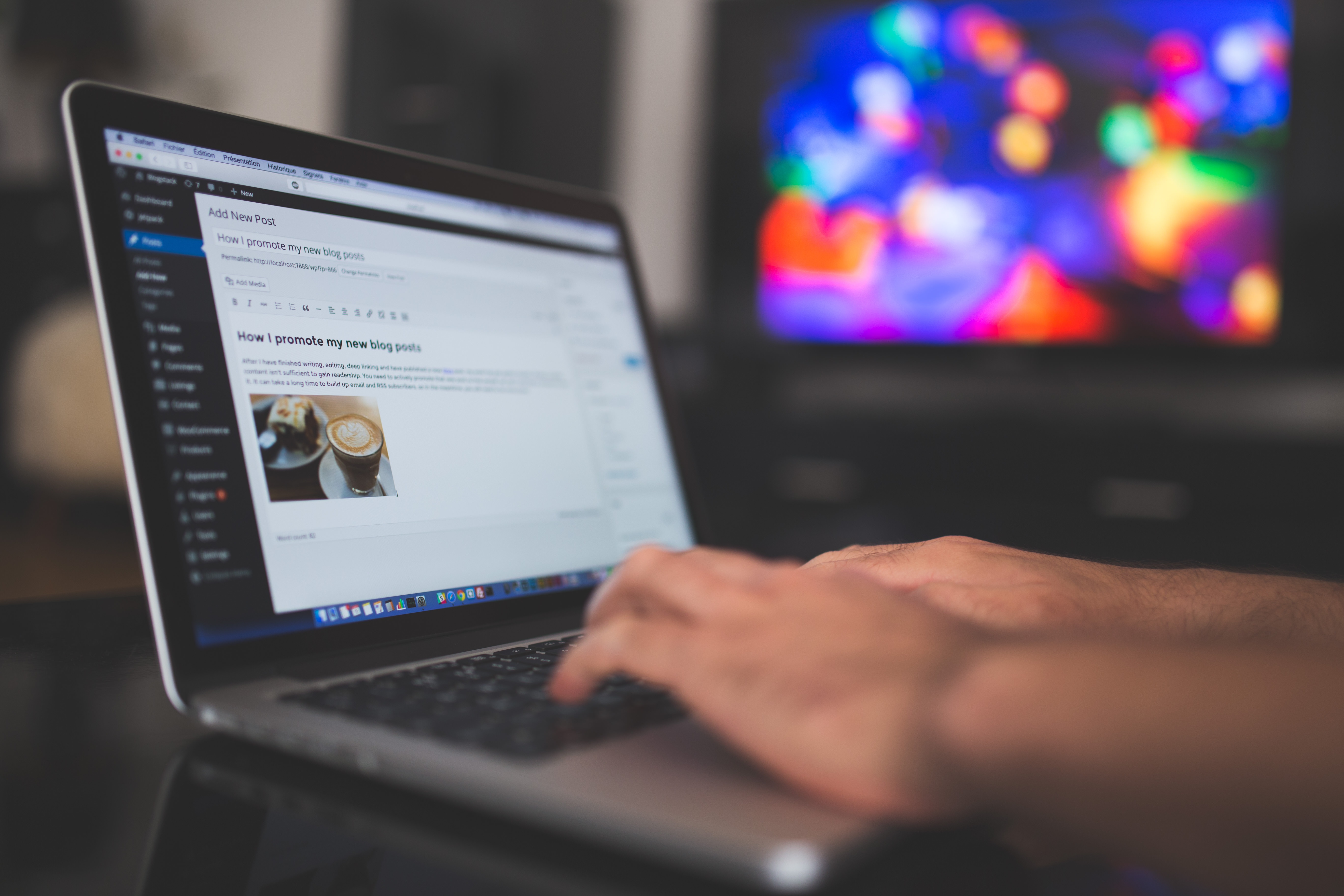 What is Content Marketing?
Content marketing has become a necessity for almost all businesses around the world. Thanks to technological advances, the majority of companies have now shifted to online marketing to run their businesses successfully. If you're new to the concept of content marketing, here's what you need to know about using content marketing to get your message out to your target audience.
What Is content marketing?
Content marketing leverages your online content to connect with your target audience. Your content should be closely aligned with your company's products or services and should provide your target audience with directly relevant information relating to your products or services.
The goal of content marketing
Effective content marketing should help your company's target audience to achieve your short and long-term goals, including:
Connecting with your brand by increasing awareness and increase engagement

Establishing a higher degree of credibility in your desired space

Driving interest in finding out more about your products or services

Generating leads 

Converting leads to firm sales

Build and strengthen business relationships
Different forms of content marketing
Content can take the form of online articles, videos, podcasts, infographics, images, blog posts, or other forms. To understand each type of content marketing form, let's dig a little bit deeper and find out more about each.
Articles and blog posts (written content)
Written content is one of the most common forms of content marketing. It is often used to educate a targeted group about various aspects relating to your company and its products or services.  These written forms might discuss your company's offerings, benefits, hot topics, use cases, opinions, or other things. Articles and blog posts are not the only options; others include whitepapers, reports, studies, newsletters, emails, or guides. These forms of content marketing might share lists, tips, how-tos, step-by-step processes, leadership interviews, or just information and updates about your company. Regardless of what form the written content takes, it helps your target audience to get to know more about your brand and the value it provides. 
Images and infographics
Images and infographics have become increasingly popular because of the quick visual messaging they offer to busy professionals. Content marketing using graphic depictions is powerful and allows people to grasp your message much faster than reading. It engages other senses and is more intriguing because a large portion of the population responds so well to visual stimuli. Images are colorful and can evoke emotions if they display something that your audience can relate to. Infographics use imagery along with minimal text to tell a story in a way that is visually appealing and still gives us the summary version of the message that your company wants to convey. 
Video Content
Video content is similar to image-based content, but its movement engages us much more than images or infographics. Video leverages sound and visual clips that infiltrate additional centers in the minds of your target audience. It attracts them more easily because they can see the video, hear the sounds, and read captions and therefore, are more easily processed as a message.  
8 Important things to consider when creating content
Develop your content marketing strategy

before you dive into creating content. It's vital that you ask yourself the following three questions:

Who is your target audience?

What are your goals for the content?

What is your message, and what is the end goal behind your message? 

Are you interested in engagement, leads, or creating brand awareness? 
Analyze the message that you are planning to deliver

through your content marketing efforts. 

Do some research

. Understand what your competitors are doing, what seems to be working and not working.  

Determine the format that will work best for the message

you are trying to send. If your content is to be written, identify the type of content you would like to include and why then start to structure your content by doing an outline. Make sure to use subheadings that help to make your content easy to scan and improve readability. 

Research the keywords that you want to include in your content

. For instance, if you're going to write about small business software, then you need to focus on the keywords that closely match the type of software that you are discussing. Once you are writing your content, make sure to include it throughout the piece you are writing, preferably closer to the top of the content for Search Engine Optimization (SEO) purposes. This will help your content to be found when your target audience is searching for the topic you are writing about.  

Start creating your content.

Take your time and create your content, avoid rushing through the content marketing process. You want to put your best message forward, and this requires you to focus on quality over speed. 

Get feedback.

Ask others in your company to review your content to make sure it is sending the message that your company wants your target audience to receive. 

Measure performance.

To know how well your content marketing efforts are doing, you must be able to measure success. Develop the relevant metrics for success for each form of content and analyze the results so that you know what is working and what is not. 
Although this is not meant to be a comprehensive content marketing guide or checklist, it will provide a beginner with the essential to get started with content marketing and help develop this powerful business skill.